Welcome to our website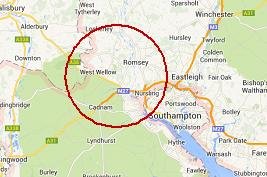 &nbsp
Romsey District, including the lower Test Valley south from Broughton and Stockbridge and eastwards to Chandlers Ford, provides a wide variety of essential forage for our bees.
Field beans, oilseed rape and some linseed are now being grown particularly in the Kings Somborne area and on the Broadlands estate south of Romsey, while sainfoin and clover are still occasionally seen.
The cultivated home gardens of Romsey and the villages play a leading role in our honey production helped by the many varieties of nectar and pollen producing trees in the area.
What we do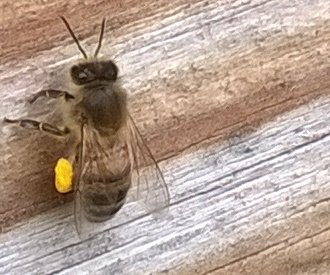 &nbsp
During summer we attend various village fetes and other events with our educational display, and we bring hive products such as honey and wax for sale.
Winter meetings take place from October to March on the third Wednesday of each month at 7:30 in King John's House, Romsey (next to the Post Office).
From April to September we organise visits to members' apiaries. This gives beginners excellent experience of handling bees and improvers an opportunity to expand their knowledge, always working for the bees' benefit.
Please check our 'Events' page for details of our winter meetings and summer visits.
Beekeeping for Beginners - our courses
We normally hold a 2-day course for beginners in spring, aiming to give beginners enough knowledge to buy their first hive and take care of their first colony of honey bees.
If you would like to be notified about future courses, please email
New to beekeeping in our area?
If you are about to start beekeeping in the Romsey area there are many reasons why you should join us!
All members receive our monthly newsletter, containing much practical information at local, national and international level
New beekeepers have access to experienced local beekeepers whose knowledge totals several centuries and who are pleased to share advice!
Experienced beekeepers new to this area will already know the benefits of belonging to the local association
RBKA owns specialised equipment for the processing of honey and wax for free loan to registered members
Membership of any local group always includes membership of the county group (Hampshire), the British Beekeeping Association and insurance cover
Click to find out more about joining Romsey & District Beekeepers