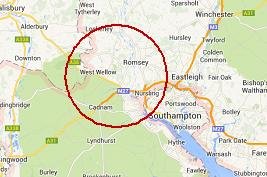 &nbsp
The Romsey District covers the lower Test Valley from Broughton and Stockbridge in the north, east and south to Chandlers Ford, and west towards the New Forest.

It is rich in seasonal forage for our bees, with varied crops grown on farms and estates supplemented by the cultivated gardens in our towns and villages. This offers our bees a good diet of essential nectar and pollen.

We welcome members to our friendly monthly meetings, indoors in Romsey during winter and outside with the bees when they are flying.